Thinking about making some changes to your home, but not sure what you'll get if you work with a designer?


At Rebecca West Interiors...
we make redoing your home

l

ess stressful

and

more successful

.

we help make those hundreds of decisions feel

easier

.

we bring

couples together on color.

we help you

take action

on the things you've been meaning to do.
What do we hear from new clients?
"We wish we'd called you sooner!"
If you are ready to make changes, we are ready to help! Just contact us to set up an appointment at
design@rebeccawestinteriors.com
.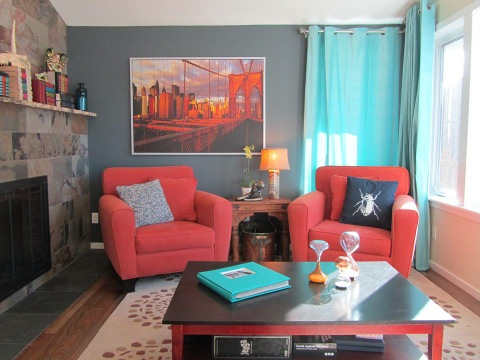 Our specialty is transition design.
Who is a candidate for transition design?
Empty nesters

ready to live in a home meant for grown ups

.

Divorced men and women

who need to shape their home to fit the next chapter in their lives.

Young professionals

eager to have a home that reflects their growing success and careers.

Couples

who want a home that combines and reflects the taste of

both

partners.

Youthful seniors

who wish to downsize their homes, not lives.
Set the stage for success. The color and design of your home affects your personal and professional success. If you feel sad, embarrassed, or overwhelmed when you think about your home, don't wait another day. As one client said, "Call Rebecca before you call your counselor!"

From redesign to remodel. Whether working with your existing furnishings or remodeling the entire house from scratch, having a wonderful, delightful home takes a good plan, some thoughtful interior design, and a partner that can turn that plan into action. Want to see what we could do together? It's just a quick email: design@rebeccawestinteriors.com.